BELGIUM NATIONAL DAY! 7 BELGIAN CONTRIBUTIONS!
Dear 2Niters, Today (and 2Nite) we celebrate Belgium National Day!This post is dedicated to all the lovely Belgian people we know and their great contributions to the world; today we list these 7: 1) Beer 啤酒!!! According to many, Belgium produces the best beers in the world. Brewing beer since the 1100's, Belgium produces and exports some of the finest and most famous beers in the world such as Chimay, Duvel, Hoegaarden, Tripel ...
How to Avoid going Shopping with your Girlfriend
Dear (male) 2Niters, BACKGROUND SITUATION Many of you have worked, studied, traveled, partied, or did nothing all week long, and the only thing you want to do on the weekend is…stay in, and go out at night. ONE OF HUMANITY'S BIGGEST PROBLEMS AFTER GLOBAL WARMING This can be a problem though, because your girlfriend has been waiting for this moment you're available to go out shopping. HER MOTIVES In most cases, it's not necessarily because she ...
6 Types of Funny Party Animals!
Dear 2Niters, Every language in the world uses certain animals to describe the attitudes and behaviours of certain people. For instance: "as hungry as a wolf".2Nite has put together a description of the 'human animals' you may encounter at any social event. 1 Chimpanzee Profile: Naughty, tricky, funny and full of energy, the chimpanzee is the life of the party, constantly moving around, entertaining others but mostly himself. How to detect: You see a friend of yours ...
6 Beautiful Things from Peru
 Dear 2Niters,   On July 28th, we celebrate Peru's National Day.   A country rich in history, culture, natural beauty, and strong alcohol, Peru is one of the most beautiful countries in the world.   2Nite's editorial team lists 6 beautiful things from Peru, and how to enjoy them if you're not there today.         1.Pisco     Description: usually ranging between 30% and 40% in alcohol, Pisco is a brandy-like drink made of grapes. Pisco is quite necessary in following ...
6 Things Women Hate about Men on the First Date
  Dear 2Niters, Today we examine 6 things women hate about men on the first date. Our research indicates that even though these look like common sense , most men make one of these mistakes at some point during their dating life.     1Not Being Well Groomed /Bad Hygiene     Some suggest you don't wash too often so that your natural smell attracts women (this will attract flies, worms, and mad dogs). Perhaps your grandfather told ...
6 Ways to Get Up on a Monday Morning
Dear 2Niters,   As you may have noticed a few hours ago, getting up on a Monday morning is not always pleasant. You'd rather stay in bed until…Friday. 2Nite's Editorial Team has searched and found 6 ways to motivate you to get out of bed on a Monday morning.     1Horror Clock       Problem: Most clocks or alarm clocks are boring. You look at them, and there's nothing interesting or motivating about them to force ...
6 Signs of Bad DJ!
Dear 2Niters,   As you may have noticed, our beautiful planet is afflicted by a very serious problem. Bad DJs.   Since we have an extensive experience,gained by hosting the most glamorous events such as the Little Fish Festival of Brusino Arsizio (Switzerland), we are here to give you the tools to protect yourself against bad music. And the evil people playing it.     1.Look   Just like most professions in this world where basic skills are ...
Office Fun!
Dear 2Niters,   With Spring coming, good weather approaching, warmer days and sweaty clothes starting to show up, the feeling of not wanting to work is becoming more and more strong. Not that usually people are willing to work, is just that the spring coming is a stronger excuse for just not doing your job. And it a pretty good excuse as well. And people all over the world, seem to feel ...
6 Types of Horrible Bosses
  Dear 2Niters,   Today's post is dedicated to terrible bosses. Manager above us or company owner who thinks they're doing a good job but in reality they are making a good job of us wanting the weekend even more (unless we're called to work on the weekend).   You're not having a very good time at work and you suspect it might be your boss who's to blame. Let's examine 6 types of ...
New Supercars!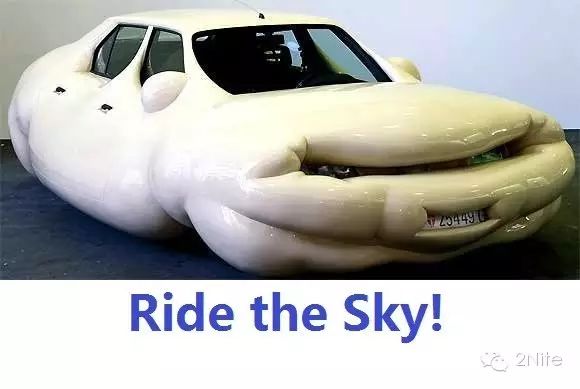 Dear 2Niters,   It is with great pride that today we announce to you the beginning of a new era. As some of you may know, Dr. Schwanz is a very successful car dealer in Switzerland, Austria, Finland and New Zealand. Dr. Schwanz has given 2Nite exclusive agency rights for Schwanz Lächerliche Fahrzeuge GmbH vehicles in Asia. Therefore we are starting to offer the following cars from today!   1.Cloud Pimp     Description: The Cloud ...
Page 5 of 21, showing 10 records out of 206 total, starting on record 41, ending on 50